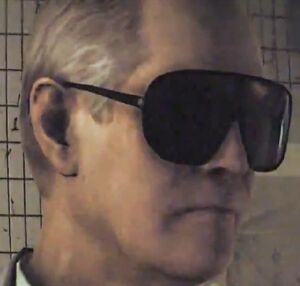 Bud is the oldest member of Glazer's team, being at least in his mid sixties. He wears large, blacked out sunglasses and dresses much like a tourist. He's got a deep, throaty voice accompanied by a cough, implying a history of smoking. He also appears to be a bit of a daredevil, barking orders during certain briefings that call for reckless behavior.
Ad blocker interference detected!
Wikia is a free-to-use site that makes money from advertising. We have a modified experience for viewers using ad blockers

Wikia is not accessible if you've made further modifications. Remove the custom ad blocker rule(s) and the page will load as expected.